Kt Kingtronics Tactile (Tact) Switch Structure and Applications
The Tactile (Tact) switch is composed of insert, base, shrapnel, button and cover plate. The waterproof Tactile (Tact) switch adds a layer of polyimide film on the shrapnel (as shown in the picture).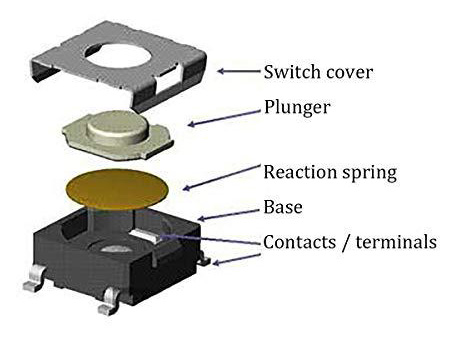 The Tactile (Tact) switch has the advantages of small contact resistance, accurate operating force error, diversified specifications and so on. It is widely used in electronic equipment and white household appliances, such as video and audio products, digital products, remote controls, communication products, household appliances, security products, playing equipment, computer products, fitness equipment, medical equipment, note checking pen, laser pen keys and so on.