Kt Kingtronics Order Plan before Christmas & 2016 Order Forecast
Hey, Jingle Bells, Jingle Bells, Jingle jingle all the way! We wish you a Merry Christmas and a Happy New Year. Good tidings we bring to you and your kin.
Kingtronics have prepared a mystery gift for you. Guess what they are? Pls ask your contacted sales for this.O(∩_∩)O~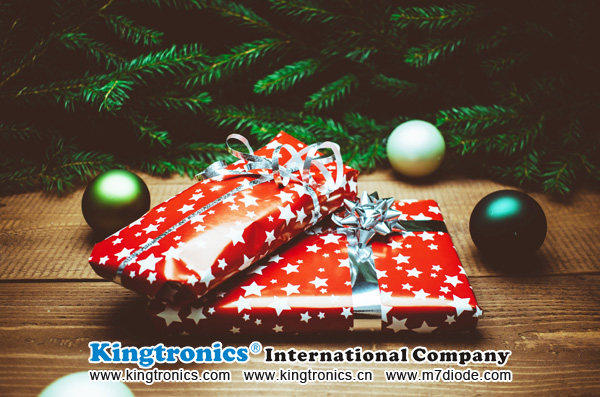 And do you have new order plan before Christmas and 2016 forecast on our capacitors&diode&trimmer&bridge? Pls give us your request. Thanks a lot.
Good price & fast lead time & ISO 9001 2008, SGS, UL, RoHS
RKT—trimmer potentiometer & QKT—Quartz crystal
TKT—Dipped tantalum capacitor & MKT—Radial multilayer ceramic capacitor
Diode & bridge & tranasistor: M7, S1M, SM4007, BAV99, LL4148, BZV55C, BZX55C, BZX84C, MB10S, DB101S~DB107S, BC807, BC817, BC846, BC857, MMBT3904...