Kt Kingtronics Costumed Website for Aluminum Electrolytic Capacitors
Kingtronics's complete line of aluminum electrolytic capacitors are designed for using in all types of electronic equipment, including power and alternative energy, industrial, telecommunications, automotive, military, medical and consumer electronics applications.
Today Kingtronics announced a new website that provides a simple web page to introduce radial aluminum electrolytic capacitors, axial aluminum electrolytic capacitors, SMD aluminum electrolytic capacitors and large aluminum electrolytic capacitors. You can find souvenirs, cross reference, applications, certifications, process flow , E-catalogs , customers and distributors on this website.
Kingtronics vision is to be the preferred supplier of electronic component solutions demanding the highest standards of quality, delivery and service.
Welcome to visit our website at www.ecap.hk.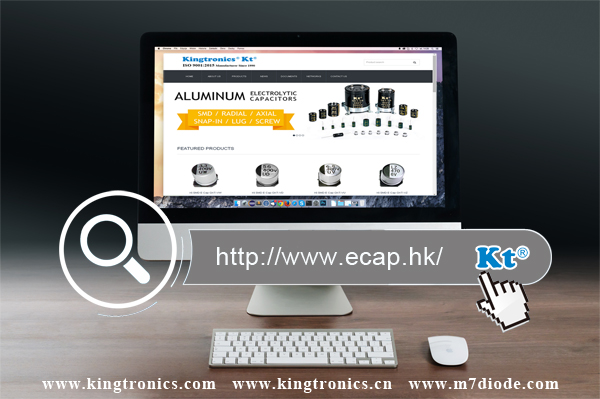 Supplier Company: Kingtronics International Company www.kingtronics.com
ISO 9001: 2015 manufacturer, 2 factories, ISO & UL & SGS certified.